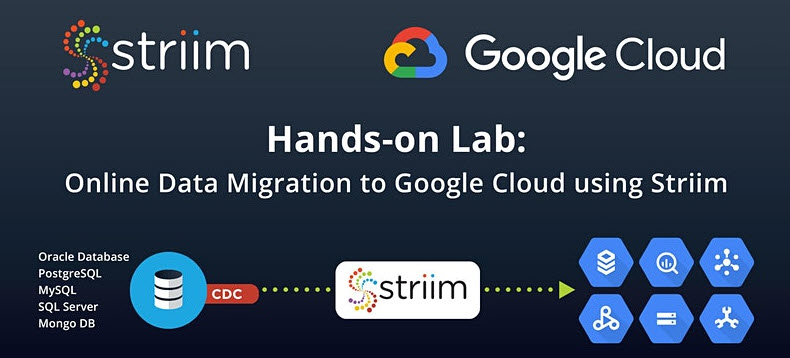 Striim and Google Cloud are bringing you a complimentary session on the nuts and bolts of data modernization in the comfort of your home offices! Join our cloud experts in an invite-only virtual Hands-On Lab using Striim for Google Cloud.
Experts:
Christoph Bussler, Solutions Architect, Google
Edward Bell, Solution Architect, Striim
Ferhat Hatay, Director of Technology and Partnerships, Striim
Date: Ongoing. Please register and we will provide you with a date and time.
Location: Virtual - Link will be sent separately

In this lab, we will discuss proven and effective data migration and integration solutions to meet the challenges of moving business-critical databases along your cloud adoption journey.
You will learn how to:
Create and use a Cloud SQL for MySQL database
Deploy Striim through the Google Cloud Platform Marketplace
Use Striim to read from a source Cloud SQL for MySQL database
Create and use a Google Cloud database (BigQuery or Cloud Spanner)
Continuously sync data with guaranteed data delivery and no downtime.
Attendee Requirements:
You must provide your own laptop computer that supports Wi-Fi with a standard Internet browser (Chrome browser recommended).