Presented by: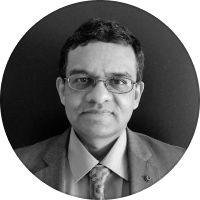 Sai Natarajan
VP Chief Field Technologist, Striim
All businesses rely on data. Historically, this data resided in monolithic, on-premises databases, and for many enterprises, Oracle was the database of choice. As businesses modernize they are looking to the cloud for analytics and striving for real-time data insights. While they often find their legacy databases difficult to completely replace, the data and transactions happening within them are essential for analytics.
In order to unlock the full value of their data, companies need to stream critical transactions from their Oracle databases to their cloud provider, in real time. An easy way to do this is by using Change Data Capture (CDC). But not all CDC is created equal, and not all CDC solutions can handle mission-critical workloads.
Join us for a live technical webinar and demo, where we'll provide you with an overview of Striim's Oracle CDC capabilities. We'll cover topics including:
Introduction to OJet, Striim's new Oracle reader, that can read up to 150+ gigabytes of data per hour from Oracle (up to version-21c)
Demo: how to set up zero-downtime migrations/replications from Oracle to Google BigQuery from initial load to on-going, real-time synch. We'll also demo unique capabilities of Striim's BigQuery writer including partition pruning and a streaming API.
An overview of Striim's features that support high-volume, mission-critical enterprise environments
Save your spot and join us live!